Stochastic trading strategy
Another technical indicator used for determining ending trends is the Stochastic
oscillating indicator. It monitors the overbought and oversold conditions of the market.
It is similar to the MACD in the sense that it has two lines with one being faster than the
other.
Stochastics
Stochastics have a scale between 0 and 100. If the lines reach 70 to 80 or above, it
indicates the market is overbought. Conversely, when the lines are at or below 30 to20
this indicates the market is oversold.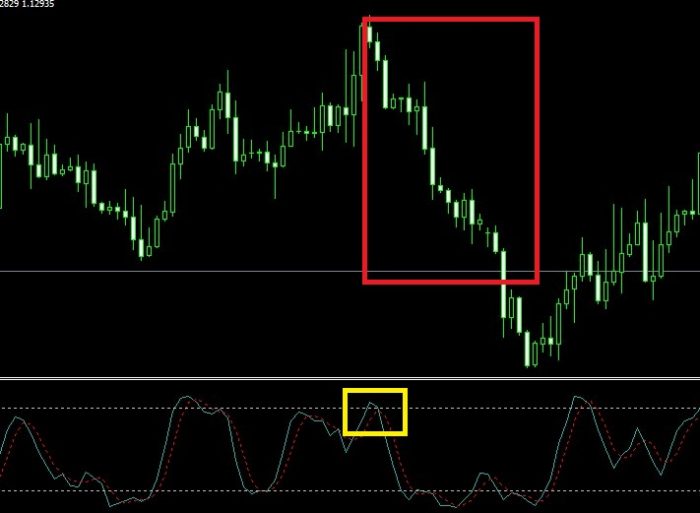 With the reference to the above chart, the stochastics have indicated an overbought
condition in the market for a substantial length of period. Based on this observation
we can make a reasonable assumption that the direction the market should be heading
down soon.
an see here that the market did indeed move lower after it was overbought for so long
Retail Brokers and Retail Traders click here